Your space of peace & joy
in southern Bali
15 Years Of Warm Welcome...
We are a family of hospitality professionals, travelers, surfers, and friends. We serve our guest for more than 15 years, bringing them warm welcome of our house, and authentic Bali experience. 
Thank you for reading this post, don't forget to subscribe!
The Bali Boarding house is strategically placed, close to all of the famous southern Bali waves and beaches of the Bukit peninsula, just a few minutes of scooter ride.
The friendly atmosphere will get you in and just in short moment you will feel like at home with family and friends.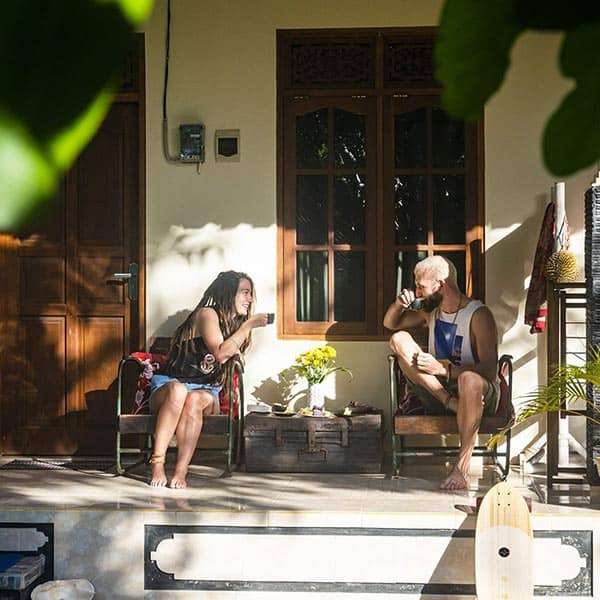 Beautiful garden, hammocks, slackline, indo board, yoga space, outdoor garden and good people make for a great place to relax

Free Wi-Fi access

BBQ
Fully equiped kitchen

Airport pick-up and drop-off

Great coffee

Close to Bali beaches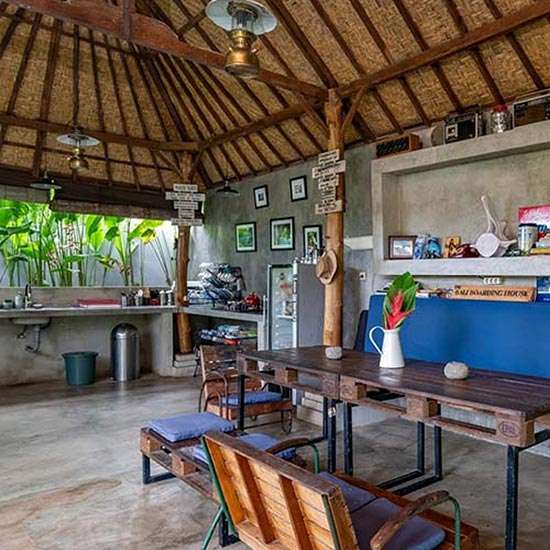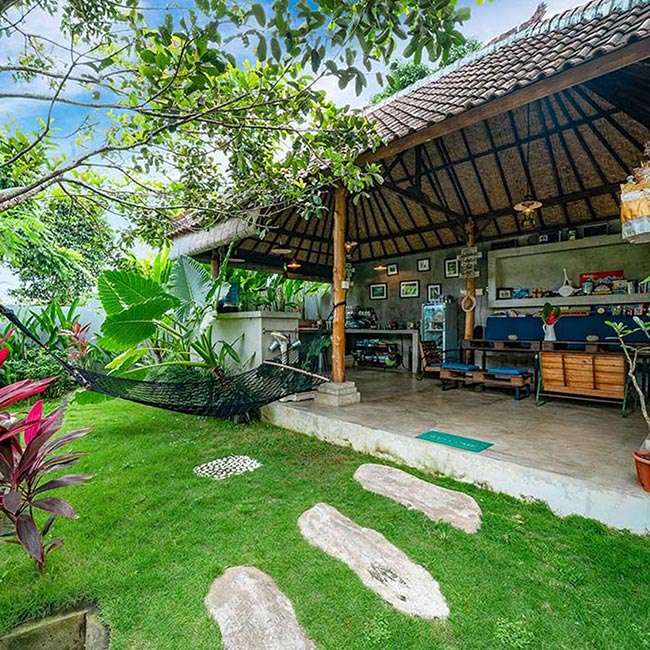 Our shared kitchen and dining room is the centerpiece of The Bali Boarding House … it is a place where the day begins and ends, where you Share your experiences with other travelers and of course, you prepare your delicious food. Great community living experience, you will like it. Feel free to help your self with coffee, tea and water are free for you.
We are proud of our beautiful and big garden. Oasis of peace and space for you to enjoy, relax, and play. Feel free to use all garden with chairs, swings, hanging beds, hammocks… The gazebo or yoga corner under the tree is here also for you to play or chill.
We have a small Balinese temple in the corner of the garden and the Balinese family is giving daily offerings around the temple and our property . It is providing our area with good spirit and protection. So you are in very good hands 😉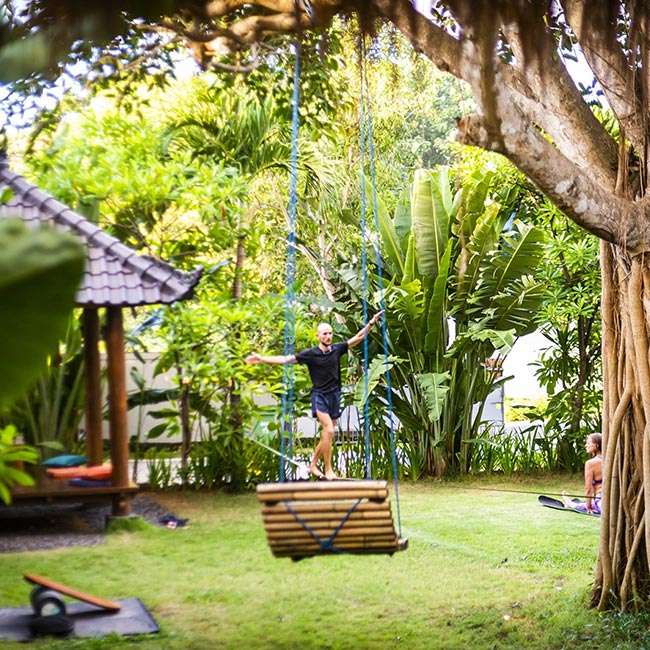 The Bali Boarding House
Out of 5 stars
Overall rating out of 49 Google reviews